Customer Reviews
Write a Review
Ask a Question
07/17/2021
Olubusayo B.

United States
The best bag hands down
I love this bag so much! I use it for anything and everything. One is used for a diaper bag for my 4 kids and fits all my needs with room for more. They are amazing quality and such an amazing price. Anywhere I go I always get compliments on my bag. Its such an amazing bag that my best friend and I bought the same exact one and we didn't even know it! We loved matching with them while going on our girls trip and walking around shopping with them. These bags are a must for everyone!
07/02/2021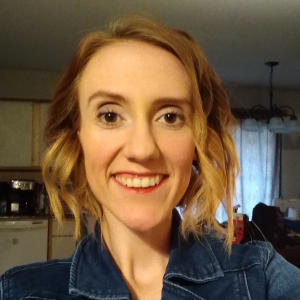 D
Danielle

United States
Love it!!
I love this bag. I get compliments all the time. The only complaint I have is that the bottom zipper pocket on the front won't zip closed. The zipper finally broke and nothing I know how to do fixes it. But it did last for about 4 months of heavy use. Still worth it.
07/02/2021
Alisa K.

United States
Great overall but not super durable
I really love this bag! It's so versatile, functional, stylish and classic that I never change it out based on an outfit. My one small complaint is that the backpack straps are not reinforced - after a couple of uses one strap has come undone from its seam at the top. I will try to get it repaired since I love this bag so much
07/02/2021
Fallon H.

United States
Getting ALL THE COLORS IS A MUST
This bag is life!! Where has a bag like this been? I ordered the Grey one over a year ago. And haven't carried any other bag since then! I have had complements every single day on it! It's pockets are great for this girl who loves to stay organized, but also has a lot i have to carry around! The quality it amazing! It comes in the best colors, which is why my second bag, but in another color, came today! Not even a week since I ordered it! They ship so fast, bc they are sold from and in America! I can't wait until I have one in every color! You won't be sorry, but pleasantly surprised when you get your's!
06/24/2021
Janice K.

United States
My new favorite bag
I love this bag. Texture and look is wonderful. Comfortable to carry. I've received so many compliments.
06/13/2021
Autumn

United States
Best bag ever
I absolutely love ❤️ my bag !! Its literally the best bag I have ever had !! It holds all my stuff ( I have a lot of stuff my make up bag and a hobo wallet !! So my stuff is big and a book and a pocket for like a !! And keys !! Its literally the best bag ever ! Worth the money and so far no problems with zippers and the leather doesn't crack or peel and my son split soda on it and it and I just wiped it off !! I live where is rains a lot but so far no damage ! No mold nothing ! It says looking new ! I will honestly keep buying this bag !!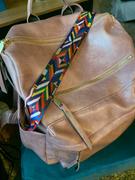 06/12/2021
Heather

United States
Good lord, thank you for fb ad marketing to me! :) ha!
i usually don't freak out over products, but, seriously - this is the nicest most functional d@mn bag for the price - i picked up two, and now I can see why everyone on the reviews is collecting this thing in different colors - all the pockets and placement are great, the materials feel quality for the price, and you can carry the thing so many different ways - super convenient, I hate to say this, but I may get a third in a different color - and, how darn fun are the mix & match straps - it's not only cute, quality, and looks good, it's hyper easy to use - and, you usually don't get BOTH of those things in one super cute bag - this is my new go to bag, I may just get rid of every other bag i have now :) even my husband was like, I really like that bag!
06/06/2021
Norma G.

United States
Obsessed with Brielle
Love the quality of the product. So pretty and convenient. My bags were shipped right away and arrived fast! Super convenient for moms I got the black one for myself, the green one for my mom and then I hoped on the brown checkered one before it was sold out again took all three on our vacation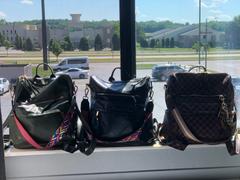 06/05/2021
Jennifer

United States
06/03/2021
Schennel B.

United States
My first Brielle
Perfect for a weekend getaway!
06/03/2021
Kathryn J.

United States
Perfect mom bag
I have been using this for a few months now and I love it. I can easily fit everything I need for me plus two kids, it's easy to organize, and the backpack style is comfy and easy to carry. Plus the leopard print makes it way cuter than a regular old "mom bag" ;) I get compliments on it all the time! It's really held up well to daily wear and tear too.
06/03/2021
Allison S.

United States
Perfect Bag! I can carry everything
I call this my Mary Poppins bag! I can carry all of my personal items, all of my "mom" items and more. It was perfect for trips and shopping!
06/02/2021
Brittny M.

United States
Amazing Bag
I've been using my bag for months now and I'm so in love with it. I use it as a diaper bag so it's cute and chic! I get compliments all the time and the quality is amazing. Would recommend always!
06/02/2021
Bailey N.

United States
Perfect travel bag
I absolutely love this bag! I have two! Both are perfect for traveling. Can't recommend this bag enough!
06/01/2021
Tara G.

United States
Love this bag will definitely purchase from this company again